I've told you about
Tie Dye Diva patterns
before and I'm sure I'll mention them again, but this is a particularly super-great reason to bring them up. It's a blog hop, y'all!
The thing I love most about a blog hop is that you get to hear a lot of different perspectives on a pattern and you get to see a lot of different pictures of makes from the pattern. This blog hop is particularly cool, in my opinion, because when I was asked to join, I was told that our goal was not just to make
The Perfect Party Dress
, but to use the pattern in a unique way. So, not only do you get to see a lot of Perfect Party Dresses, you get to see how versatile this pattern truly is. If you like to fiddle around with patterns and change them to match your vision or maybe DIY a dress you saw in a store or catalogue, this is a well-drafted starting place to make your vision into a reality.
Here are some of the variations I have made.
It's my turn tomorrow. Come back then to see how I made The Perfect Party Dress my own.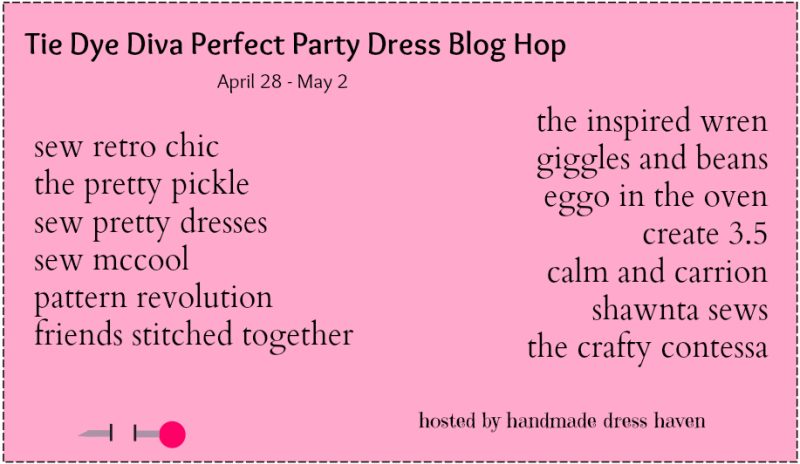 This post contains affiliate links. I can vouch for the quality of Tie Dye Diva patterns and I feel totally confident you will be happy with any purchase from her wide selection of patterns.